As I said before, I'm at my parents right now and I don't have any program to edit my photos. But today I have something very special - yesterday we met with
Karina
and her wonderful family and we had a photo session in studio :) Karina is a great photographer and such a wonderful lady :) Her husband is so nice and her kids are so charming. Piotrus is such a cute little guy and Alicja is such a sweetie :)
Karinka, thank you for everything :) I love photos you shoot :)
So now one photo made by
Karina
. You can see more on her
blog
. Mine will be next week, when I come back to Warsaw and my husband will fix my PC (yes, HD was broken again!!!).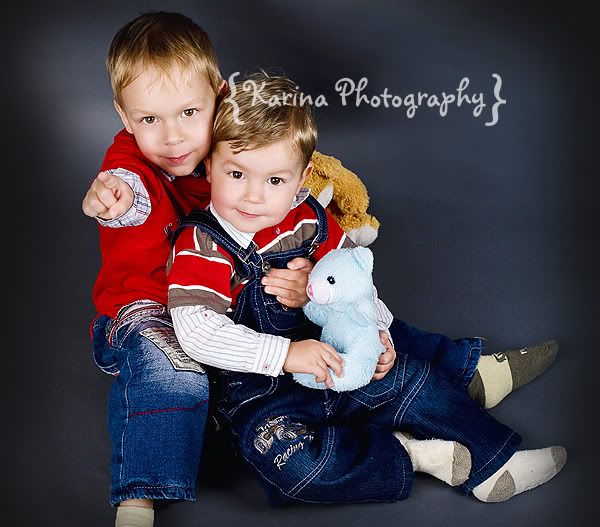 Yesterday I got my new lens. It's Sony 100mm/2,8 Macro. It was too late for testing so today I'll finally try it :) My mum has lovely orchids here so I'll try make some shoots. And Maciek asked me about photographing his shoes he got from his god mother so it will be his pick for this week.
Dzisiaj zdjęcia z sesji u
Kariny
:) Mam wielkie szczęście, że Karina mieszka w pobliżu moich rodziców, 60km to już naprawdę niewiele w porównaniu do odległości do W-wy. I mam wielkie szczęście, że Karina zechciała zrobić nam zdjęcia :) Są one fantastyczne!!! Zdjęcie powyżej na pewno znajdzie się w ramce u nas w mieszkaniu :) Karinko, dziękuję Ci za wszystko :) Więcej będzie na
blogu
Kariny już wkrótce.
Moich kilka zdjęć pojawi się w przyszłym tygodniu, w ubiegłym tygodniu znów nam padł dysk, dane nie przepadły, ale póki Piotr nie podłączy wszystkiego to będę bez komputera. Na razie zbieram zdjęcia i po powrocie pokażę ich więcej.